In the process of business operations, it is difficult for enterprises to avoid unexpected incidents that are forced to temporarily suspend operations such as electricity and water incidents; natural disasters, enemy sabotage, epidemics; damaged machinery and equipment; occupational accidents,… lead to work stoppages. So when the employee is stopped working, does the employer have to pay the employee's salary? And during this time, are employees and employers required to participate in any kind of insurance?
The first issue: How salary is paid in this work stoppage period?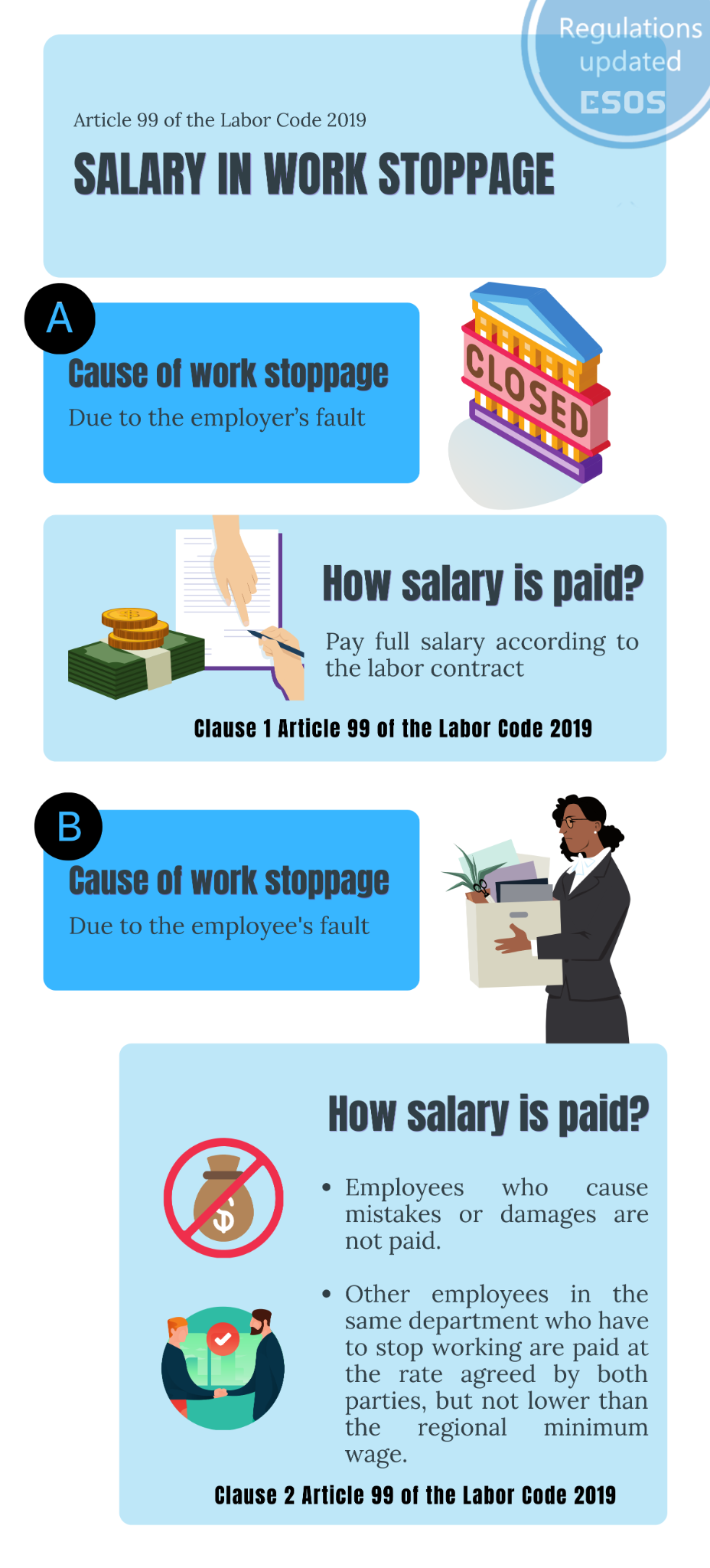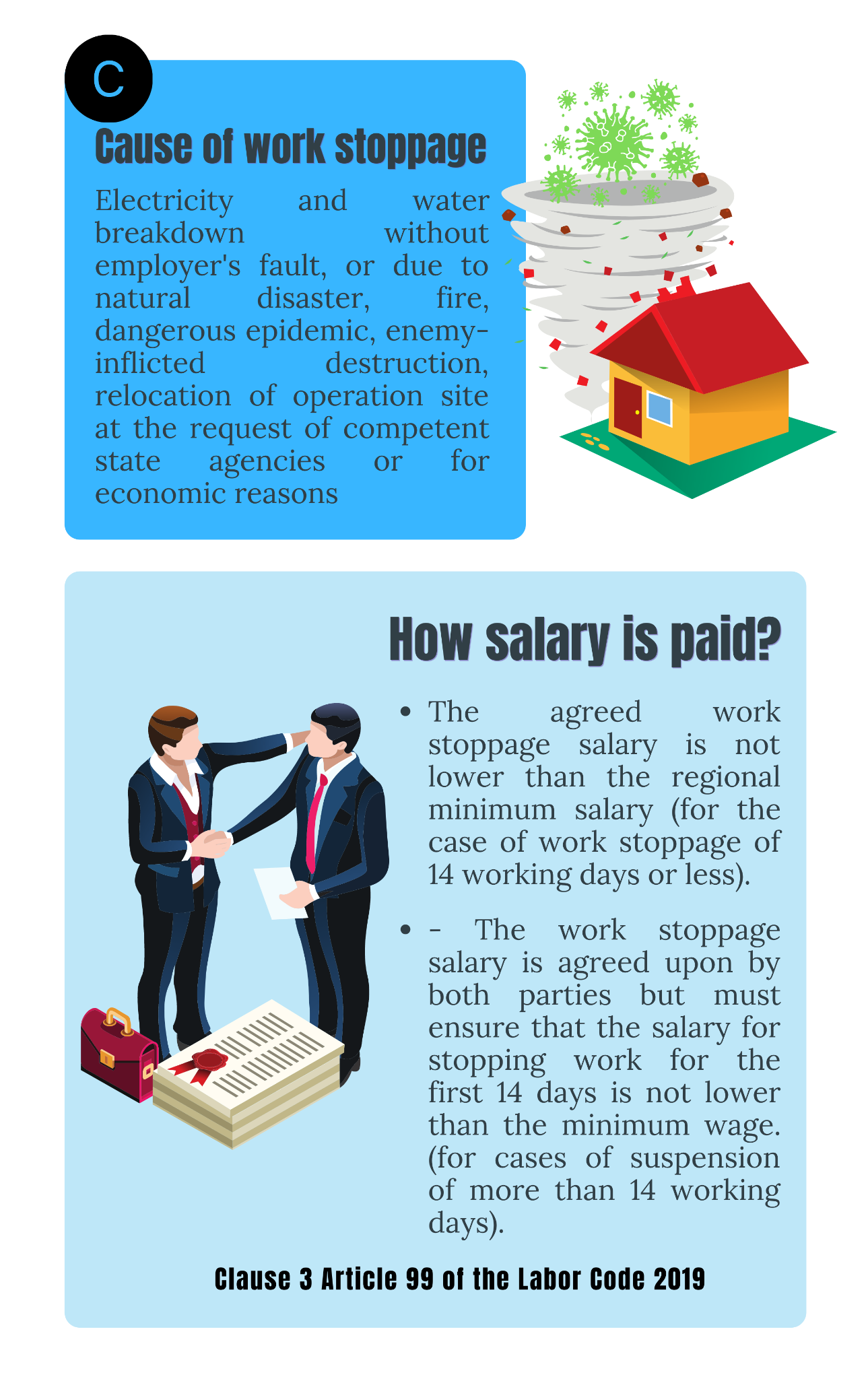 The second issue: Responsibility to participate in various types of insurance during the work stoppage period
Under the provisions of Clause 8, Article 42 of Decision 595 / QD-BHXH 2017, in case the employee stops working in accordance with the law on labor and still receives a salary, the employee and the employer still pay social insurance, health insurance, unemployment insurance, occupational accident, and disease insurance according to the salary the employee is entitled to during the work stoppage period
The third issue: Penalties for administrative violations regarding pay salary for work stoppage period
In case the employer fails to pay or underpay the work stoppage salary to the employee, the employer may be administratively sanctioned under the provisions of Article 5 and Clause 2, Article 16 of Decree 28 /. 2020 / ND-CP.

Legal grounds:
- Labor Code 2019;
- Decree 28/2020 / ND-CP;
- Decision 595 / QD-BHXH 2017.