Business license tax (BLT) is a direct tax imposed on entities that conduct business activities in Vietnam and are paid by the enterprises themselves on an annual basis.….is the amount that a company or business household must pay yearly. So, what is the deadline to submit this fee? And how much is the fee now?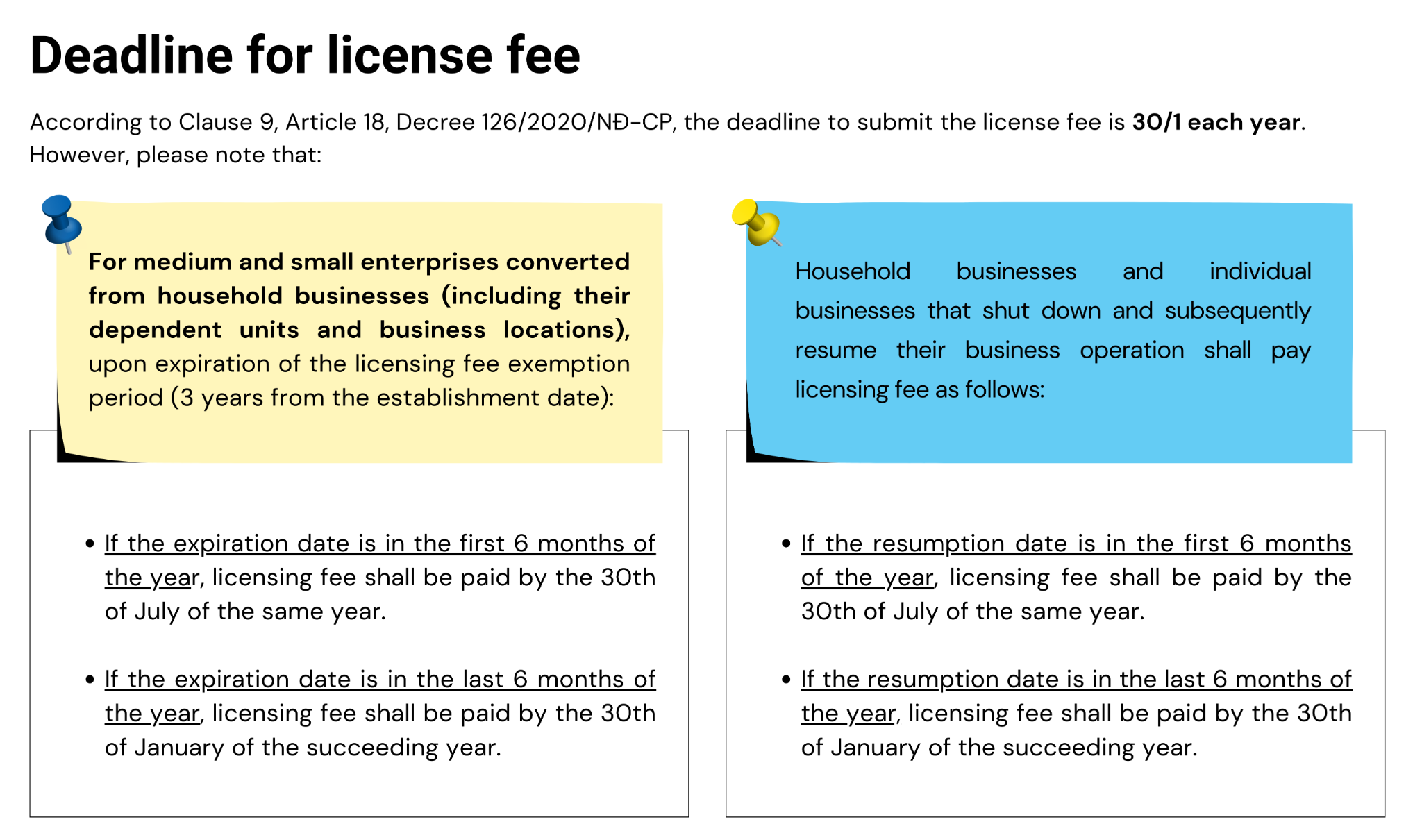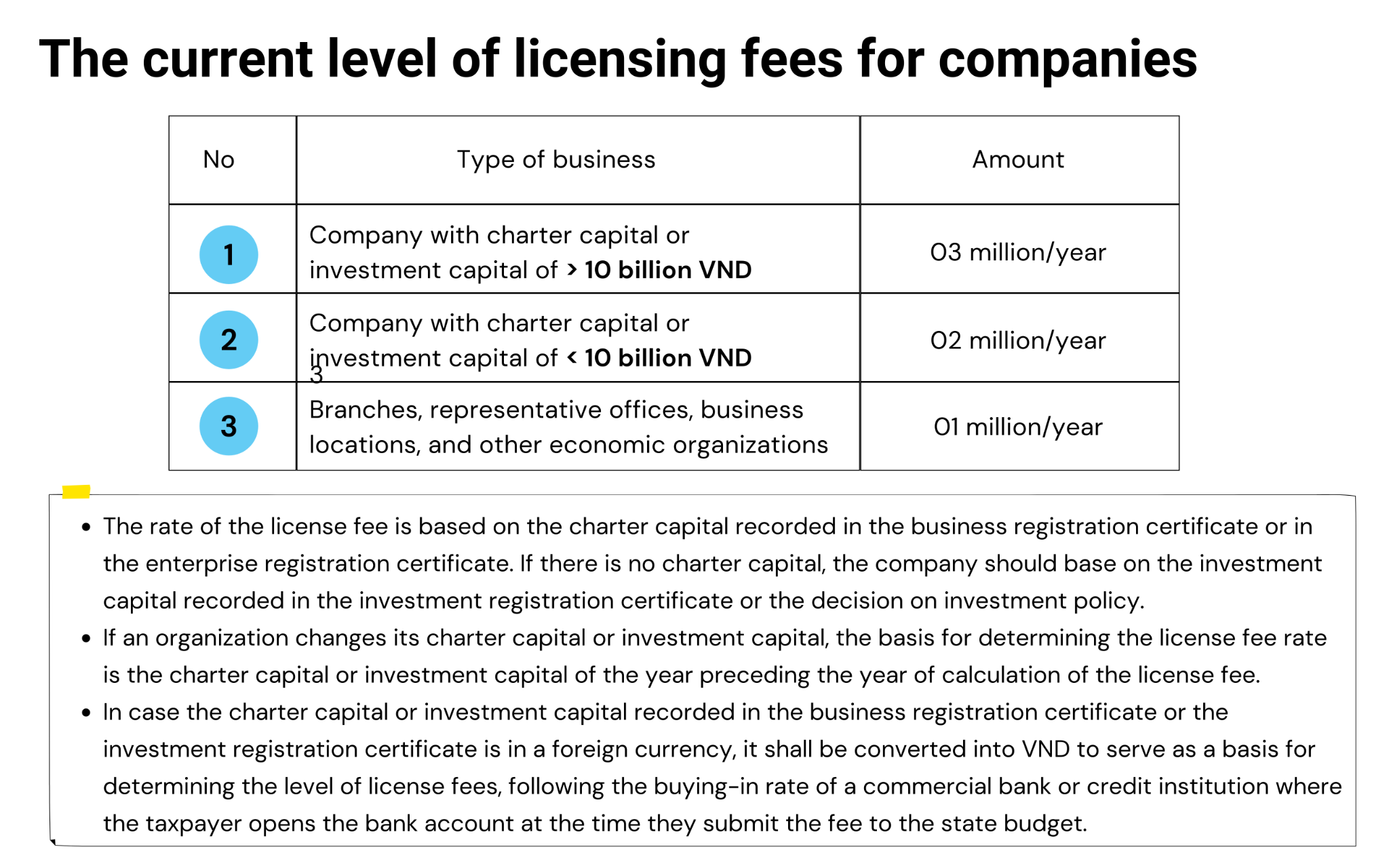 ---
Legal grounds:
- Decree 126/2020 / ND-CP.
- Decree 139/2016 / ND-CP.
- Circular 302/2016 / TT-BTC.
- Circular 65/2020 / TT-BTC.