CONSULTING AND SUPPLYING OF LICENSE SERVICES
When a representative office operates in Vietnam, in addition to complying with regulations on Tax, Accounting, Human Resources, Payroll and Insurance Policy for employees, it is also necessary to pay attention to the procedures that related to LICENSE, especially the renewal procedure, adjusting the information on the license (if any information changes).
Failure to perform or delay renewal, adjusting the license on time means that the representative office is operating without a license or the information on the license is invalid. Pursuant to Point d, Clause 2, Article 86 of Decree 185/2013 ND-CP, failing to carry out procedures for adjustment, addition, re-issuance and extension of licenses for establishment of representative offices shall receive a fine from 20,000,000 to 40,000,000 VND, ... at the same time this office will be listed as "Black List" of state agencies.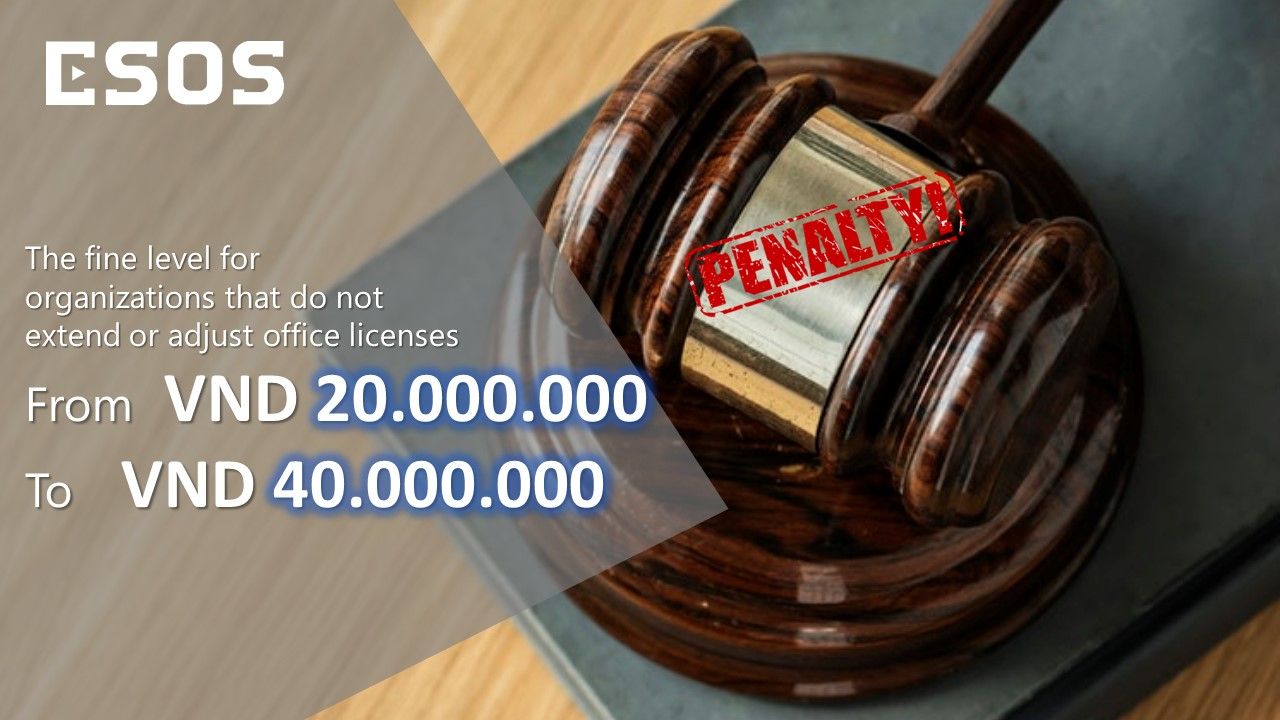 Where your Office does not have the human resource, experience, and expertise to work with Government Agencies, let contact ESOS immediately and we will complete all documents and work with authority on behalf of the Office. The representative office will conveniently receive a new operating license.
Besides the new license, the office should consider applying for an extension of the work permit, temporary residence card for foreign employees as well as their relatives. The office can save costs if arranging to do these things at the same time.
📞📞📞CONTACT ESOS NOW TO SAVE TIME BUT ACHIEVE EFFICIENCY!