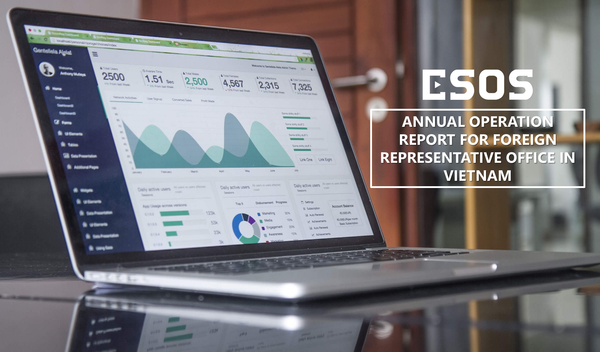 Decree No. 07/2016/ND-CP of the Government's, detailing the Commercial Law regarding representative offices and branches of foreign traders in Vietnam:
"Annually, before the last working day of the January in next year, the representative office must submit a written report about its operation in the year to the agency which issued the license for the establishment of the representative office"

Therefore, the Representative Office is obliged to make the report and provide documents or clarify matters related to the operation which meets the requirement of the competent state management agencies.
When Annual Report submitting should be done?
By January 30 of each year, each representative office will directly submit or submit via email its annual report on its activities by the form BC-1 of Circular No. 11/2016 / TT-BCT dated 05/7/2016 issued by the Ministry of Industry and Trade.
[Download]-Form BC-1 of Circular No. 11/2016 / TT-BCT dated 05/7/2016
What is Annual Report about?
Labors of The Representative Office (included Chief Representative Office and employees)
Number and information of current employees.

Number and information of resigned employees.
Representative Office operations:
Commercial activities (Main activities and results in the year);

Other activities.
Attention and avoid the following risk situations:
Fail to submit the report on time will result in a fine up to VND 40 Million and recorded, affected to office license extension in the future.

This report will be the base to compare with the labor declaration, PIT declaration and finalization of the Chief Representative and employees, and the most important is it will affect the consideration of Department to the office for the time extension of office license.